Invisalign® Info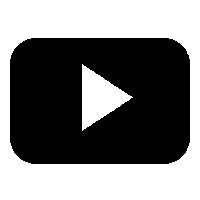 Do you want straight, beautiful teeth but without the hassle of metal braces and wires? Invisalign allows you to get the smile of your dreams without braces, using clear plastic aligners to straighten your teeth and fix your bite. A consultation with Dr. Jang at our Reading orthodontic office can determine if Invisalign is right for you!
Dr. Jang is an Elite Level provider of Invisalign. This means that he has individually treated hundreds of cases using Invisalign. His experience and expertise will ensure that you have a beautiful smile at the end of treatment.
Invisalign is a revolution in teeth-straightening technology. The aligners are:
Invisible: No one will notice you're straightening your smile unless you tell them!
Removable: You can eat and drink whatever you want, since you can remove the aligners for mealtime. This makes brushing and flossing hassle-free, too.
Comfortable: The aligners are made of smooth plastic, with no metal to cause abrasions. Plus, no wires means no uncomfortable tightening appointments.
Your Invisalign Consultation
The first step of your Invisalign treatment is having a digital intraoral scan of your mouth taken using our iTero® scanner. The iTero scanner allows our patients to avoid messy, uncomfortable impressions that most dentists and orthodontists use for their Invisalign patients. The iTero scanner is more accurate than a traditional impression, so your Invisalign trays will fit more comfortably and can move your teeth more predictably.
Dr. Iebba will then take the time to discuss with you what you would like changed about your smile. He will then review each photo and X-ray on a big screen TV and explain to you in detail what changes need to be made to your teeth for you to have the smile that you deserve.
Because of Dr. Iebba's extensive experience and expertise in Invisalign, we are able to offer Invisalign as a treatment option to the majority of our patients! If you are not an ideal candidate for Invisalign, Dr. Iebba will let you know this at your initial consultation and explain to you your other options to get a beautiful smile. Dr. Iebba has treated many patients with Invisalign that were told they were not candidates for Invisalign by either another orthodontist or their general dentist. These patients were able to get an amazing smile at our office without braces!
Your Invisalign Treatment
Each set of Invisalign aligners are worn for about two weeks. You'll only remove them to eat, drink, brush, and floss. As you replace each aligner with the next in the series, your teeth will move — little by little, week by week — until they have straightened to the final position Dr. Iebba has prescribed.
We have optimized our Invisalign protocols to minimize the number of appointments you will need to have during your Invisalign treatment. Typically, you will need to visit our Plano office about every 10 weeks. At these appointments, we will confirm that your teeth are moving as expected and adjust your trays as necessary to ensure that you get the perfect smile that Dr. Iebba is known to provide for all his patients!
Depending on the complexity of each case, Invisalign treatment can take anywhere from just a few months to two years. If faster orthodontic results are desired, we also offer AcceleDent® Aura accelerated orthodontic treatment in conjunction with Invisalign.
After you've achieved your new, beautiful smile, we will provide you with clear retainers (they look just like the Invisalign trays). Our treatment fees INCLUDE the cost of final retainers. These clear retainers will only need to be worn at night and will keep your teeth straight. We can also place fixed lingual (behind the teeth) retainers on the front teeth. Dr. Iebba will discuss your best options for retainers at your initial consultation.
Trust Your Smile To Dr. Iebba!
Dr. Iebba is the ONLY orthodontist at Reading Dental Associates. When you start treatment at Reading Dental Associatese you will be seen by Dr. Iebba at all of your appointments. Other offices may have associate orthodontists who work in their office. In these offices you may be seen by a different doctor at every appointment. We believe that continuity of care is vital to completing orthodontic treatment in the shortest amount of time and with the best result possible.