Invisalign Treatment Process and Its Benefits
Last updated : December 22, 2016
Posted by:

Reading Dental Associates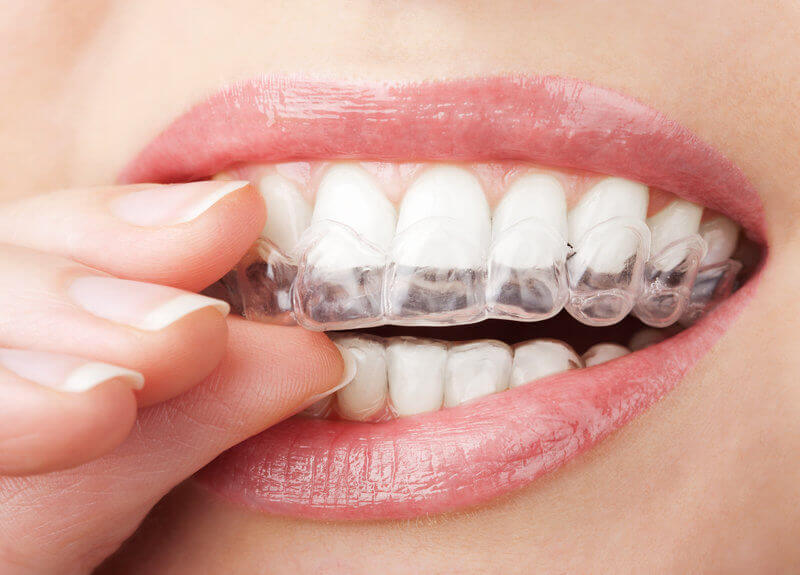 Invisalign Dentist

Many adults don't want to have their teeth straightened because they don't want traditional braces. Those ugly metal wires and brackets are uncomfortable and take two or three years to deliver results.

The good news is that there is another alternative. Invisalign invisible braces straighten teeth in about half the time of conventional braces. And one of the best parts is that from a conversational distance, no one will notice you are wearing the clear aligners. As a Premier Invisalign Provider, Dr. Vora has received the proper training to successfully use this innovative system.

The best invisalign candidate

Invisalign does not impact the patients age – you can be a teenager or 90 years old! It can be used to help patients with a variety of issues - widely spaced teeth, an overbite, an underbite, overly crowded teeth, or a cross bite. Patients must be willing to commit to wearing the aligners at all times unless they are eating, brushing their teeth, or flossing. Patients will also need to return to Reading Dental Associates every 4-6 weeks during their Invisalign treatment so the Dentist can check their progress and make adjustments as needed.

How Invisalign Works

Once you've said yes to Invisalign, your dentist will build a custom plan for you. The process begins with digital x-rays, molded impressions and photographs of your teeth to create a digital road-map that the dentist can follow. Using Invisalign's software, our dentists can now predict how your teeth will change over time with Invisalign and can show you how your teeth will look weeks, months and eventually at the end of your treatment. It's hard to predict how long you'll need Invisalign, the timeframe lasts about a year for most patients, but it depends on your unique plan.

Your First Aligners

Invisalign works by fabricating custom plastic aligners and those aligners are replaced every two weeks with a brand new set. Your custom aligners won't irritate your cheeks like traditional braces and they can be removed for meals and brushing. Once the aligners arrive, special fasteners are often necessary. These are bonded temporarily to your teeth so that you can easily clip in your aligners, but don't worry, they're mostly invisible too and come off at the end of treatment. It's also important to note that each set of aligners you receive is designed to fit where the teeth should end up at the end of those two weeks, so the first few days of each new set is less comfortable. As you adjust and the aligner fits better, you know Invisalign is working!

Day To Day

Invisalign works best when it's worn for 20-22 hours every day. That means you need to wear your Invisalign aligners all day and night with the exception of meals and brushing. As with traditional braces, you may need to spend a few days adjusting to speaking with the new aligners. And in most cases, you'll need to visit your dentist every 6 weeks or so as part of your treatment. This allows our dentists to monitor your progress and modify any details as needed. You'll also get a new set of aligners every two weeks which are easy to replace yourself. You can eat and drink almost anything, and most people will never know you're wearing orthodontic straighteners.

After Invisalign

Once we are done with your final trays, it is time for retainers. Most Invisalign patients chose clear plastic retainers that look like Invisalign trays. Some people choose to get a fixed (permanent) retainer on the inside of their lower front teeth. This is a wire that goes across the inside of your lower front 6 teeth. The choice will be yours as to what kind of retainer we use. The dentist request for most people to wear their retainers full time for 2 months and then we cut back to just while sleeping. Eventually, we get to the point where you are just wearing it a night or two a week. People often ask why we need to use retainers. The simple fact is that nothing about your body remains constant. It all changes as we age and that includes your teeth. Biting and chewing can put a lot of pressure on your teeth, and over time, these forces can move your teeth around.

Invisalign Pros and Benefits

Practically invisible: The number one reason patients choose Invisalign aligners over traditional metal braces is because they are virtually invisible! One of the biggest pros Invisalign offers is a way to perfect your smile without the common embarrassment associated with traditional braces.

Removable: We all know that traditional braces are on until the entire process is done. What does this mean for cleaning your teeth after that kale salad you had for lunch or that chocolate bar you grabbed for a snack? Well, much more work. Food easily becomes lodged around and in between metal brackets, making the cleaning process much harder for the bearer and bringing an unwanted buildup of plaque. Conversely, Invisalign aligners are easily removed for proper cleaning, making sure to inhibit any plaque damage to your teeth. Another hailed benefit of having removable aligners is the ability to eat what you want…no exceptions! Popcorn, caramel, corn on the cob-it's all fair game.

Comfortable: Metallic braces not only cause more emergencies from a poking wire or broken bracket, but they are also just plain uncomfortable. Having metal continually rubbing up against the side of your mouth can produce irritation, discomfort, and sometimes even open sores. Invisalign boasts a smooth plastic surface that produces no discomfort to the mouth lining.

Safer: The release of toxins in the mouth through metal braces has long provided controversy to various health professionals. However, Invisalign provides a solution to the whole issue with BPA-free plastic liners, free of any harmful toxins.

Invisalign Cons

Requires Excellent Cooperation: If the rules aren't followed for your Invisalign aligners, results may not turn out as desired. The aligners must be worn an average of 22 hours a day. If you tend to be a rule-breaker, Invisalign may not be for you.

Aligners Need to be Removed Before Meals: As mentioned above, the aligners must be removed before eating or drinking anything but water. While some may consider this a nuisance, we have heard of patients discovering an added benefit of weight loss as they tend not to snack as often during the day.

Frequent Teeth Cleaning: Invisalign requires a focused attention to oral hygiene. A thorough brushing and flossing must be completed after any food consumption. While this may seem an annoyance at first, many patients have seen an unexpected benefit of improved oral health and teeth whitening during Invisalign treatment because of the frequent dental cleaning.

It's true that no one thing is perfect. We understand that any method of treating malocclusion comes with some struggle. We are, after all, moving your teeth. However, we hope that these Invisalign pros and cons enable you to understand the whole process better and feel more equipped to make your choice.

Invisalign can be an excellent method of straightening your teeth while allowing you to continue your life uninterrupted. If you feel that Invisalign would be the right fit for you and you can't wait to get started on a new smile, then call our invisalign dentist today at 781-944-6761. Our dental office also serves communities like Reading, North Reading, Wilmington, Wakefield, Stoneham, Lynnfield and Woburn.