The complete guide to cosmetic dentistry
Last updated : February 12, 2017
Posted by:

Reading Dental Associates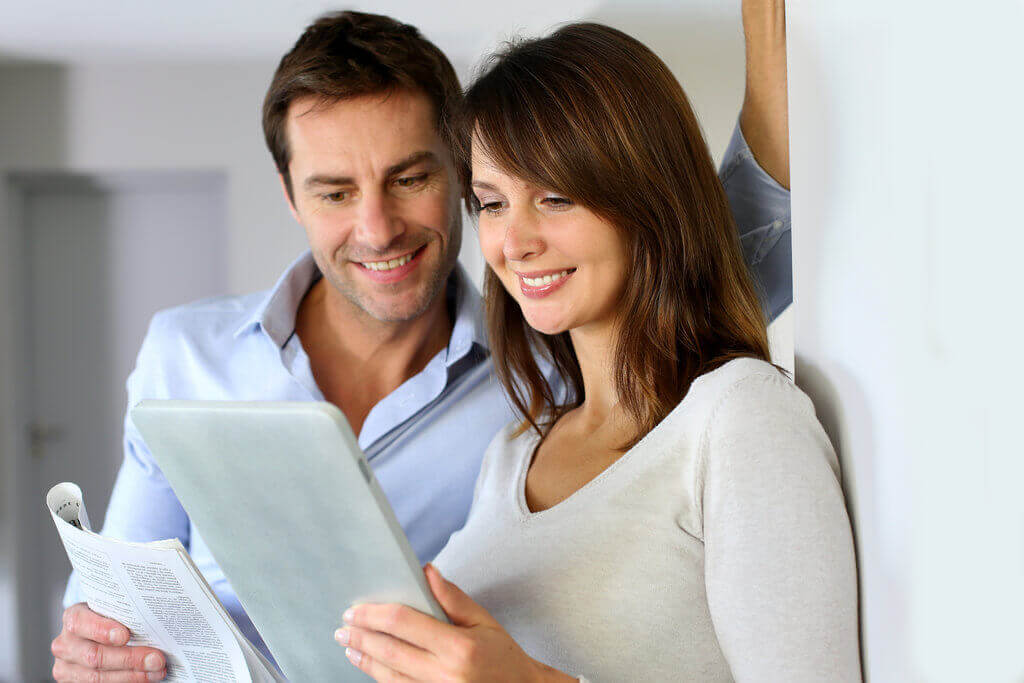 While general dentistry focuses on oral hygiene and preventing, diagnosing and treating oral disease, cosmetic dentistry focuses on improving the appearance of a person's teeth and smile. In other words restorative, general and/or family dental practices address dental problems that require necessary treatment, whereas cosmetic dentistry provides elective – or desired – treatments or services.

Cosmetic dentistry may also provide restorative benefits. For example, dental fillings are a common procedure used to treat decayed teeth. Previously, most dental fillings were composed primarily of gold, amalgam and other materials that left visible dark spots on the teeth.

Today, dental fillings may fall into the category of cosmetic dentistry, because you can select fillings made of porcelain or composite materials that closely match the color of your teeth, thus maintaining the natural appearance of your teeth and smile. Many people may choose to have their older fillings replaced with newer, tooth-colored fillings to enhance their oral appearance.


What is Cosmetic Dentistry?


Put simply, cosmetic dentistry involves making positive changes to a person's teeth and smile to achieve a more attractive appearance. For many years, cosmetic dentistry strictly involved replacing and restoring teeth. Things have changed significantly in recent years, though, and the practice now includes a vast array of cosmetic procedures. More importantly, cosmetic dentistry is no longer strictly concerned with the appearance of the teeth and smile. Rather, it more commonly involves making improvements and changes to the teeth and smile to enhance other aspects of the face. As incredible as it may sound, cosmetic dentistry can be used as a safe, fast, non-invasive alternative to face-lifts and other procedures that are designed to make people look younger and more attractive.

Cosmetic dentistry encompasses a wide range of procedures, including teeth whitening, veneers, crowns, bridges and implants. The procedures themselves are of critical importance, of course, but the most important factor of all is the vision and creativity of the team who is performing the work. All of the best technologies in the world can't take the place of a highly skilled, experienced and talented cosmetic dentist/surgeon/ceramist team. Unlike regular dentists, cosmetic dentists are more like artists. They're concerned about overall dental and oral health, of course, but top-notch cosmetic dentistry requires a skilled touch and an innate understanding of what constitutes a perfect smile.


What is a Perfect Smile?


If there was a single, standard definition of what constitutes a perfect smile, it would be a lot easier to achieve. However, a perfect smile is unique to a specific person's face. Even so, a lot of research has been done of late about the science behind the perfect smile. This is one of the many ways in which cosmetic dentists have been honing their craft: Understanding the crucial role that symmetry plays in achieving the perfect smile.

On the perfect smile, there is harmony between the smile, facial form and the psycho-social aspects of each patient. Funnily enough, having perfectly symmetrical teeth isn't the answer. They may be symmetrical in your mouth, but they may clash with the asymmetrical nature of your other facial features. To this end, skilled cosmetic dentists strive to achieve an aesthetically pleasing balance when crafting the perfect smile.

It should come as no surprise that a great deal of analysis has been done regarding what makes a smile attractive. The size and shape of the lips, gums, teeth and face all come into play. On the perfect smile, attractive ratios are of the utmost importance. The width of the smile should be at least half the width of the face; anything narrower won't strike the right balance. The upper and lower lips should be symmetrical on either side of the midline of the face. The top teeth should be dominant, and a small portion of the bottom teeth should show. All of the visible teeth should, of course, be straight. As far as coloring goes, a bright, white smile is great, but it's crucial not to take things too far. After all, the perfect smile looks completely natural. Speaking of coloring, the gums should be pink, which is how healthy gums look naturally.


Roadblocks to a Perfect Smile


It's amazing how even a seemingly minor issue can dramatically impact the appearance of a smile. People turn to cosmetic dentistry to achieve perfect smiles for a number of reasons. What kinds of things are coming between you and the perfect smile? The following issues can all be to blame:

• Discoloration—Stains and other discolorations can wreak havoc on an otherwise beautiful smile. While teeth whitening is certainly always an option, it often won't get you to where you want to be. Most people have other imperfections to correct too, so veneers are a more complete solution
• Spacing—On a perfect smile, teeth are evenly spaced. They're not too far apart, which causes gaps, and they're not too close together, which can cause crowding, overlapping and other unattractive issues. While veneers can't do much for teeth that are too close together, they can close gaps and quickly and easily help you achieve the perfect smile.
• Chips, Cracks and Other Damage—Chipped, cracked or otherwise damaged teeth distract from the overall appearance of a smile. That's true even if they are quite small. Fortunately, porcelain veneers can instantly "wipe away" such imperfections to quickly help you achieve a stunning, perfect smile.
• Unevenness—When some teeth are longer or shorter than others, a smile is going to be less than perfect. Such anomalies are visually distracting. Even if the rest of the teeth look great, unevenness always prevents a perfect smile.

Interestingly enough, the teeth aren't all that contribute to achieving a perfect smile. If the lips tend to droop inwards, for instance, the appearance of the smile can be negatively impacted. With the right cosmetic dentistry and the expert use of veneers, however, the teeth can be made to push the lips outward more so they look fuller and more youthful. It's easy to overlook how the teeth affect the rest of the face, but they certainly do, and cosmetic dentistry can be used to enhance the teeth in a way that also enhances the rest of the lower third of the face.


Cosmetic Dentistry Trends


Technological advancements in natural-looking, tooth-colored dental materials make today's cosmetic dental treatments more durable and predictable than in years past. Additionally, dentists are now using more conservative cosmetic dentistry techniques to preserve as much of your natural tooth structure as possible, depending upon your specific clinical situation.

Cosmetic dentists may also use such technologies as lasers in order to perform some procedures necessary for cosmetic treatments in their own offices – without the need for referrals to specialists. This makes cosmetic dental procedures such as smile makeovers more comfortable and convenient for patients, as well as helps to reduce recovery time.

There is no "one size fits all" approach to cosmetic dental procedures. Your dentist will consider several contributing factors, such as your current oral health, before deciding on the best approach. If you show signs of tooth decay or gum disease, have them treated before getting any cosmetic dental work.

Although you may have a particular treatment in mind, you can better determine what will work best for you after a thorough examination by your dentist or orthodontist, who will recommend the most appropriate treatment. New treatments are being developed constantly, allowing patients more choice.


Cosmetic dentistry treatments


Cosmetic dental treatments cover an array of procedures that cater to a variety of different issues.


• Dental veneers can transform a smile for someone who wants to dramatically improve misshapen, discolored or slightly crooked teeth. The individual custom-made shells cover the front and sides of your teeth to create a more even look. Veneers are popular among Hollywood celebrities who previously had imperfect teeth

• Crowns can protect broken or cracked teeth and a tooth that has had a root canal, among other things. A lab fashions a crown to resemble the shape of your natural tooth. It's then glued over the top of the damaged tooth to disguise the imperfection

• Orthodontic treatments, which include dental braces, correct such problems as overbites, teeth crowding and wide gaps between teeth. A dentist may recommend the treatment for teens and adults
• Invisalign: Though it's not considered a cosmetic dentistry procedure per se, Invisalign has established itself on the market as an aesthetic alternative to braces, able to correct minor orthodontic problems. By contrast to braces, Invisalign can be removed at will.
This, however, is both an advantage and a drawback, as serious self-discipline is required in order to keep the treatment effective
• Implants are intended to permanently replace a missing tooth by anchoring an artificial tooth directly into the jawbone
• Amalgam filling replacement is popular with people who want the dental work blend better with the natural color of their teeth. However, replacing silver fillings that are still performing disturbs the dormant metal in the filing and poses some health risks
• Whitening often involves wearing a teeth tray filled with a special gel, while the dental professional shines a bright light on the teeth to speed up the lightening process. Teeth whitening treatments typically take one hour to perform.


Cosmetic Dentistry Cost


Costs for cosmetic dentistry can range from moderate to very high, depending on the type of treatment or procedure recommended by your dentist. Each of the previously described procedures can, in turn, vary in cost, depending on materials and specific techniques.

In order to choose affordable cosmetic dentistry procedures, which can nevertheless provide genuine relief for your dental problems, we recommend you dedicate some time to researching the matter beforehand.

The main contributing factor to cosmetic dentistry prices would be the quality of the materials used by the dentist in order to perform a procedure. In addition, dentist fees vary from one location to another. Ideally, if cosmetic dentistry for you is a must, you should try to find a balance between cost and quality, in order to prevent your finances from taking a major hit.

It is also vital to objectively determine whether you actually need to use cosmetic dentistry. For economic reasons, some dentists do not shy away from recommending various cosmetic dentistry procedures to patients, even if they are, in truth, not entirely necessary. If you have stained teeth, for instance, consider improving your oral hygiene routine first, before committing financial resources to tooth whitening.


Choosing a cosmetic dentist


Cosmetic dentistry is not a recognized as a specialty by the American Dental Association; therefore, any general dentist can deem themselves a cosmetic dentist. This makes it difficult for patients to find a dentist with the right skills and credentials to complete a cosmetic case. Here are some tips on how to appropriately search for a "cosmetic dentist"

• Training: In dentistry, as in any other trade profession, knowledge and skill is passed on from masters of the trade. A dentist formally trained to perform cosmetic procedures is a prosthodontist (a specialist in reconstructive dentistry) or a general dentist with an advanced degree in general dentistry (required to complete 1-2 years of ADA esthetically oriented accredited programs). There may also be other dentists without formal training in cosmetic procedures who express interest and talent in the field.
Patients should not hesitate to ask their dentists questions about their training and experience in cosmetic dentistry

• Before-and-After Photos of Real Cases: An experienced implant dentist will have an album or online gallery of before-and-after cases for your review. Ask the dentist to show you a case similar to yours
• Reviews: The best reviews are always by word of mouth. There are online sources for reviews where some information can be found. Although the online reviews are not always credible, they may give you an idea of what to expect

• Technology and Anesthesia: Dentists interested in modern procedures often have advanced technology such as digital X-rays, intraoral cameras, chair side monitors, and dental lasers. Ask your potential dentist about the technology in his or her office. You may also want to find out what kind of anesthesia or sedation is offered

• Comfort: How do you feel in the dentist's office? Is the staff friendly? Do you feel like you can ask questions, and do you like the answers you receive?
• Time Requirements: How long will it take the dentist to finish your smile makeover? Does he or she have any vacations planned during your treatment? It is important to find out the how long the whole treatment process will take in order to schedule any future plans

• Written treatment plan: It's ideal to arrange your implant procedure on a piece of paper. Before committing to a treatment plan, always ask for a written treatment plan with approximate time of completion and specifics about what is going to happen

• Second Opinion: It's always best to get one or two second opinions

• Miracle Treatment: Be cautious when considering any treatment if it seems too good to be true. There's no harm in asking for time to consider all your other options before undergoing any form of dental treatment

• Payment Options: Since insurance does not cover cosmetic smile enhancements, you will probably want to work with a dentist who accepts credit cards or offers payment plans. Many cosmetic dentists work with Care Credit for third party patient financing as well

• Scheduling: What are the dentist's office hours? Do they suit your schedule? Will the dentist treat your entire family?

• Location: Cosmetic dental enhancements can require multiple visits. Is the dentist's office convenient for you to visit from your home or work?

Don't let just anyone try their hand at improving your smile. While cosmetic dentistry done correctly is safe, effective, and long lasting, it can go wrong if at the hands of an unqualified and inexperienced dentist. Be bold about interviewing your dentist. Some dentists offer a free cosmetic consultation so that you may become acquainted and discuss your treatment outcome expectations. Once you find a dentist that meets most of your criteria, proceed with an exam and listen to his or her treatment plan.